Fuel yourself with amazing Indian Vegan recipes and great workouts with Fitternity using OnePass Red
Use code: oneart5 to get an additional discount on OnePass Red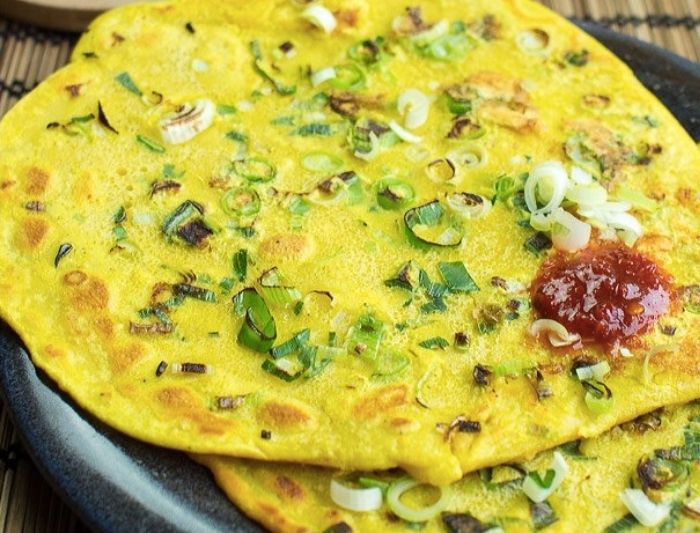 Ingredients
1 cup chickpea flour

1 tsp turmeric

1 cup of water

Salt & pepper

3 spring onion

1 tbsp olive oil
Recipe
Take a bowl and add flour, water, turmeric, salt & pepper to blend.

Pour oil in a non-stick pan and wait for it to heat

Chop the vegetables and add them to the mixture

Add parts of the mixture and vegetable chops while the pan is hot

Cook the mixture for about 3 minutes

Use a spatula to flip the pancakes and you can add more oil if needed

Keep repeating the process to make the next pancakes

You can now put them on a plate and add toppings of your choice!
2. Flavourful Pea Pulao with Lemon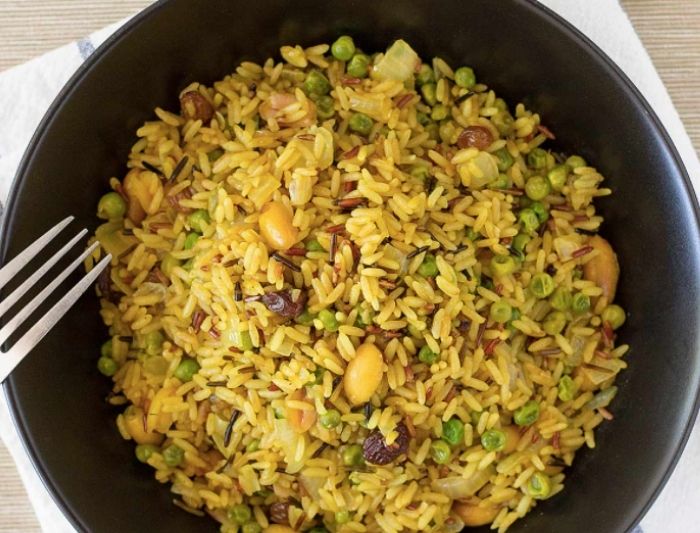 Ingredients
¾ cup basmati rice

1 onion

2 tbsp olive oil

2 tsp honey 1 tsp turmeric

1 tsp cumin

½ tsp salt

1 cup peas

1 handful of peanuts

1½ cup vegetable broth

3 tbsp lemon juice

1 tsp lemon zest

1 clove garlic

½ tsp pepper

2 tbsp vinegar

⅓ cup raisins
Recipe
First, dice the onion and add olive oil to a pot. Add the diced onion to it and allow it to simmer for a few minutes

To this, add honey, turmeric, cumin, and salt

Stir the above and add peanuts, peas, and raisins

Then close the lid and let it simmer for around 10-15 minutes until the rice is done

Take another bowl and grate garlic and lemon zest for the dressing

Add lemon juice and vinegar along with salt and pepper

Once the rice is ready, add the dressing and enjoy!
3. Irish Bombay Potatoes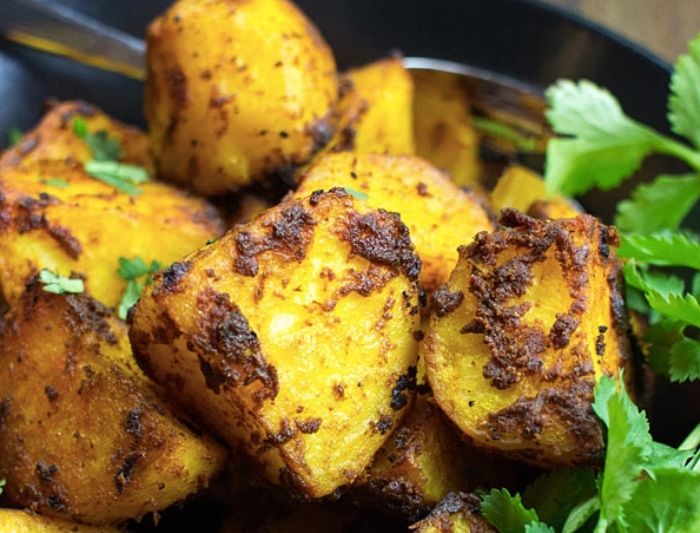 Ingredients
1kg potato

1 tsp salt

2 tbsp tomato paste

2 tbsp curry paste

4 tbsp oil

2 tsp curry powder

½ cup basil, fresh

2 tbsp white vinegar
Recipe
Heat the oven to 200°C

Chop the potatoes and put them in a large bowl to which add salt, tomato paste, curry paste, curry powder, and oil.

Mix the above ingredients and make sure that all the potatoes chops are covered well

Place the chopped potatoes over an oven tray and put it in the oven for about 15 minutes

After that add basil and garlic and flip the potatoes to make sure that basil is mixed in

Cook the above ingredients for about 10-15 minutes and make sure all is mixed well

You can enjoy the meal with different dips like hummus, yogurt, or any other of your choice!
Tag us when you try one of the above recipes and we hope you enjoy your meal! Now make your workouts right with Fitternity using OnePass Red
Use code: oneart5 to get an additional discount on OnePass Red