Fitternity had partnered with Reliance Nippon Life Insurance to power a mission to get over 600 cities in India activated towards fitness and a healthier lifestyle with #WalkPeChal: Mission Moon
The initiative culminates healthy competition, social cause, fitness activities and technology to get Indians started towards this journey towards a fitter lifestyle.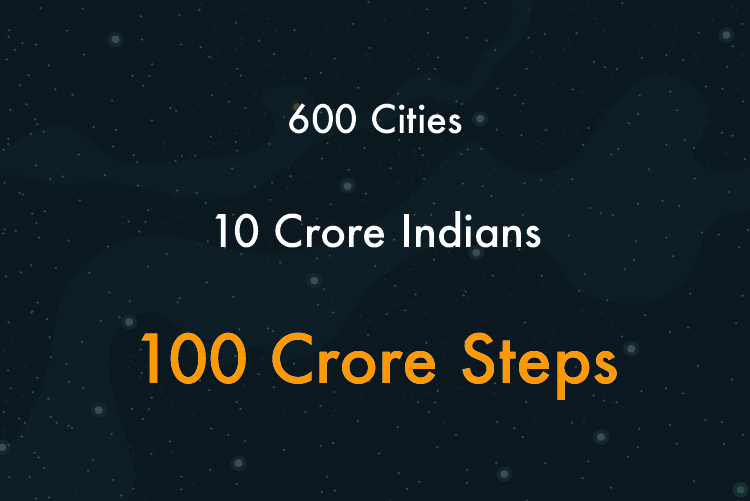 To participate each user had to download the Fitternity App and start step counting.
Every time a user works out at a gym or fitness center via booking on Fitternity, steps corresponding to that workout get added onto the step count, thereby integrating working out into the challenge.
Users can track their steps and compete with friends and colleagues through leaderboards and even win exciting rewards from Fitternity and other top brands.
With every 3,500 steps taken, money is donated for the wellbeing of underprivileged women and children.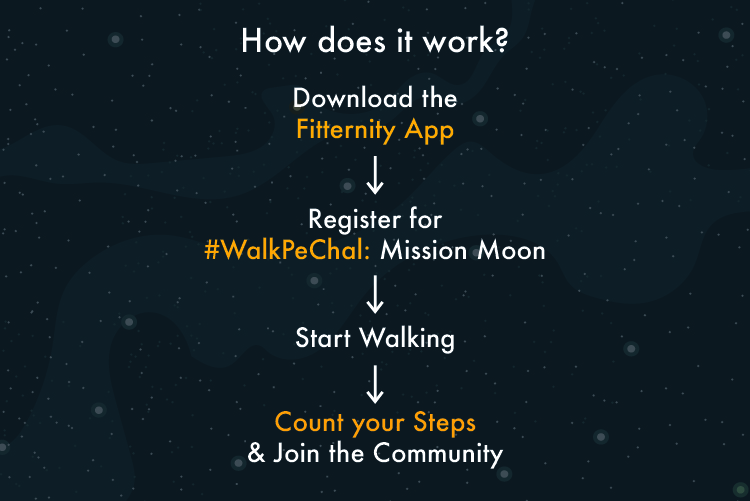 75,000 + Indians took the #WalkPeChal: Mission Moon challenge in the month of August 2019 and started their journey towards a better fitness by walking 100Cr steps to the moon and back!
Disclaimer: http://bit.ly/2GZeRHI
Get started with fitness near you:
Mumbai | Delhi | Pune | Bangalore | Gurgaon | Noida | Hyderabad | Ahmedabad | Jaipur | Chandigarh | Faridabad