COVID-19 pandemic has changed the way of life for corporate individuals from difficult working hours, change in the workplace, virtual team communication, and much more. The mentioned changes have given rise to challenges like work/life balance, lack of motivation, sharing workspace with other house members, and even lack of home office setup.
Studies how shown that -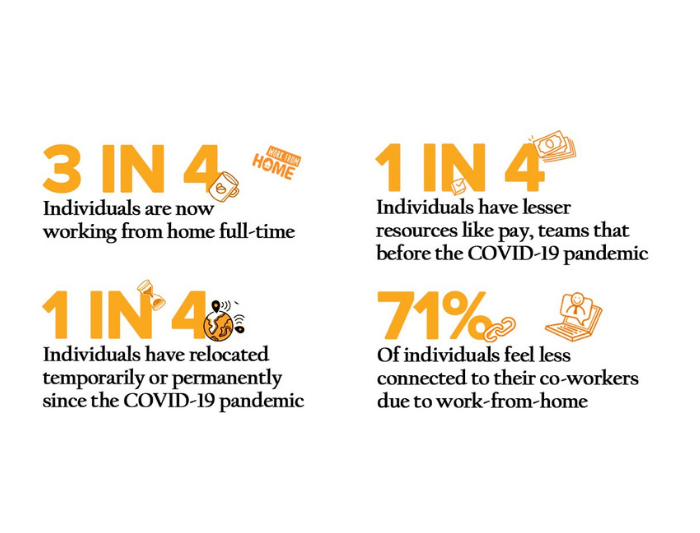 Employers are in a constant search to find the right solution for these employee problems. Metal health benefits, fitness services, home office stipends, financial wellness benefits, or childcare benefits have been the highlighted solutions.
Fitness has proven to be one of the most promising factors to carter this need and to keep stress levels from rising. 70% of individuals ranked fitness to be one of the most beneficial services to be offered during the COVID-19 pandemic. Studies have shown 3 in 5 individuals who joined a team worked felt more connected to their coworkers post the session!
To meet the needs of an employee's health concerns corporates should look out for Corporate Wellness Programs with fitness-related services. As some percentage of employees are not getting out of their homes and some are ready to get back to the gyms by following precautionary measures
Employers should select wellness programs that provide any of the following -
Access to online training, virtual workout sessions, or a hybrid of at-home and outdoor workouts

Access to online counseling and mediation for mental health

Provide personal training sessions to employees who prefer it with precautionary measures being followed

Access to nutrition talks and information on eating right

A combination of fitness workouts and exciting challenges to keep employee involvement high
Fitternity's Corporate Wellness Programs ticks all the above boxes to provide your employees with the perfect fitness experience. Click to check out the difficult services offered from fitness services & discounts, fun engagement activities, transformation challenges, team-building fitness activities, newsletter on fitness, and much more. According to your companies preference, Fitternity offers
Virtual Traning

Access to FIT-TV

1-1 Personal Training

OnePass Subscription
Click on the link to know more and become a fitter organization in 2021!