With the excitement of Unlock 3.0 and revisiting your gym after a long time, we hope you are covered with all the safety measures for a secure and great workout at your gym. Here are some measures we believe you should take and also be aware if your gym is following some precautions for you!
Precautions Expected To Be Taken By The Gym :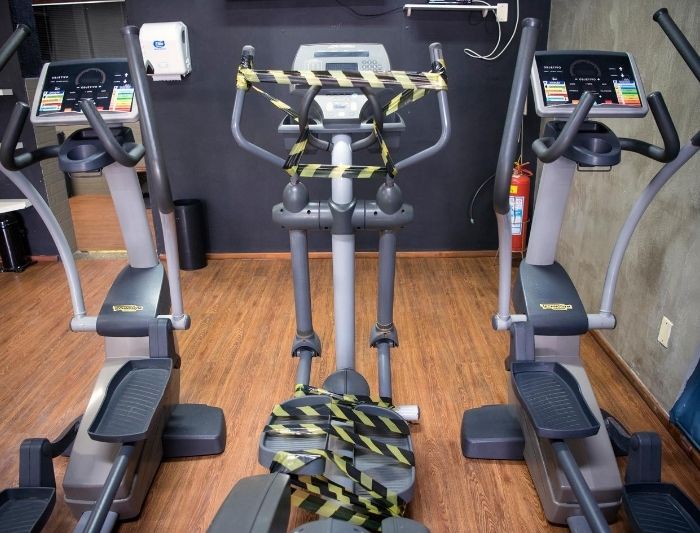 1. 6 feet apart for equipment or alternate equipment:
The first measure for ensuring social distancing is making sure the equipment is at a safe distance from each other for people to utilize. A secure and easy pathway must be followed by users to maintain social distancing. Keep this in mind when you revisit your gym!
2.Cleaning hours:
To make sure your gyms are sanitized regularly, be aware of the gym's sanitizing hours. A timetable must be shared with the users so that they can go before or after for your workout routine.
3.Pre-booking of slots:
Now gyms have planned to provide an online booking portal for slots to workout at the gym, most of your worries die there, as you can choose the time slot preparable to you and only a limited number of people will be allowed to avoid overcrowding. Optimum capacity will now be enforced by gyms.
4.Locker room:
With equipment being kept at a good distance apart, the locker room will need the same kind of approach. This will be a little difficult to follow but if the online booking system and sanitization process is in place, you will be able to maintain social distancing.
5. Staff training:
Proper training of staff for how to manage the members re-visiting the gym according to the slot bookings, sanitization methods, and safety protocols.
6.Queue management:
Enforce queue management wherever required with a floor map of 6 feet apart.
7.Card payment:
Enforce measured for cashless transactions to avoid any contact.
Moreover, to make this unlocking easier for all the gyms & studios out there, we at Fitternity are also working towards developing an online booking system to ensure a limited capacity of users in any gym at once. A personalized app with a complete backend software for our partnered gyms/studios through which they can manage customer bookings, inventory, and easy scheduling to provide slots to your users for a convenient booking experience.
Things You Must Ensure: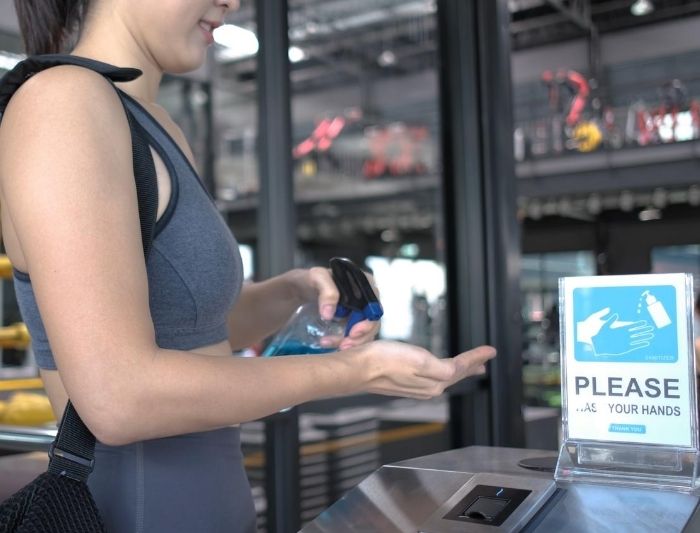 Do's
Be On Time: This is one of the most important things to follow when revisiting the gym, as new rules of time allotment will be implemented by gyms.

Check Temperature: Make sure to check your body temperature before entering the gym. If you are not in your best health, avoid using the gym, consider it as a rest day.

Carry Your Own Things: To be safer, carrying your own water bottle or maybe a yoga mat too might be the best bet!

Wear Gym Gloves: To avoid having a direct connection with the machine equipment, you should wear gym gloves. If you sweat a lot, consider taking a sweatband or a hand towel too!

Sanitization is your first set to any exercise: Yes, before starting any set on any machine equipment, remember distinctly to sanitize the machine. Even though sanitization rules are going to be followed by gyms, better safe than sorry!

Mask: You must wear a mask at all times when you are in the premises, however, while exercising it is not compulsory as it can affect breathing.
Don'ts
Avoid overcrowded classes or which are happening at a full capacity

Refrain from contact such as hands-on assistance or passing over membership cards at check-in.

Refrain from using the sauna, steam room, and locker rooms.

Do not go to the gym if you are feeling sick or under the weather

Pregnant women or older adults should avoid visiting gyms.
With these precautions taken by gyms and users combined, we assure you a safe and happy workout.
Start working out with ww.fitternity.com now!