Fitternity and Sucheta Pal are coming up with #TheHappyWorkoutChallenge starting from 1st October 2020. This energetic program will make you dance your calories away and take the "work" out of the workout. Attend the best Quarantine Workout Party to get nutrition guidance and 24*7 support from a community of like-minded fitness enthusiasts and experts.
Check #TheHappyWorkoutChallenge for a Super Save Offer @ 2999!
Register now to avoid getting waitlisted!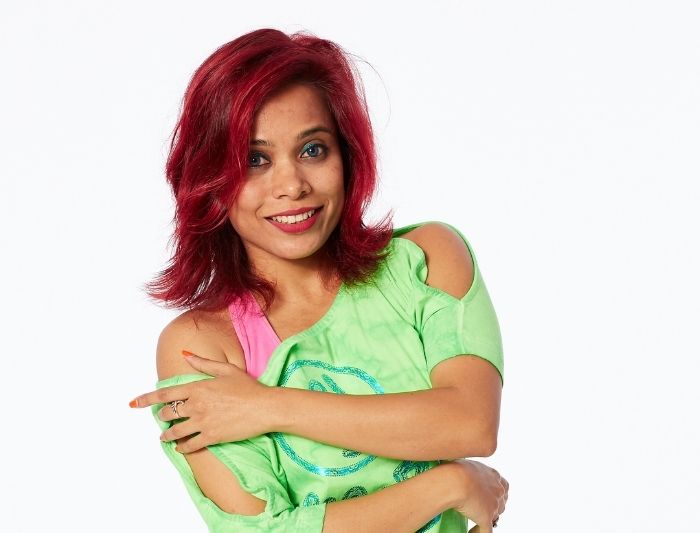 Take a look at Sucheta Pal's journey -
She completed her engineering from BITS Mesra Ranchi and came to Mumbai for a job and she got a job in Asia's largest IT company as a business analyst. Suspense killer - She eventually quit and here's why!
Back in 2007, she was diagnosed with IBS and social anxiety disorder. She had such a tough time, sitting in a meeting room, or even entering an elevator felt burdensome. After a lot of hardships, she recovered. This is when she decided to quit her job and follow her true happiness. She enrolled in a professional dance school and got one step closer to her dream. Not that happy as it sounds, she went through all the struggles that Mumbai threw at her. From eating vada pavs, to changing trains at Dadar ( we all know that one ) to doing side jobs to earn that extra cash, she did it all!
In 2009, she relocated with her husband to the US and on one winter morning she attended a session, that's when she knew Zumba was the next stop of her life! She enjoyed the class so much that she got her license in 2010 and taught as an instructor till 2012. The CEO of Zumba, Alberto Perlman, got in touch with her and asked her to come for an audition. After this, she was given the role of a Zumba Education Specialist! As India's first Zumba Education Specialist, she was given the responsibility to take Zumba® to the next level.
Now with Fitternity's #TheHappyWorkoutChallenge by Sucheta Pal, we are bringing Zumba® to you! Get ready to feel awesome after every killer workout with Sucheta Pal and guest presenters from around the globe!
Check #TheHappyWorkoutChallenge for a Super Save Offer @ 2999!