Modern technology has pushed us forward in our work life but sometimes binds us to a chair. While the corporate side of a company might be touching heights, the health of the employees takes a toll, Don't be a victim of long working hours with no movement at all! Keep those muscles at work even at WORK!
If you can remove good enough time to complete the exercises in a circuit, amazing! If not, push them in between your working hours! No excuses! Get your office workouts using OnePass Virtual and use code: ARTSELECT to get an exclusive discount!
(Cardio)
1. Stairs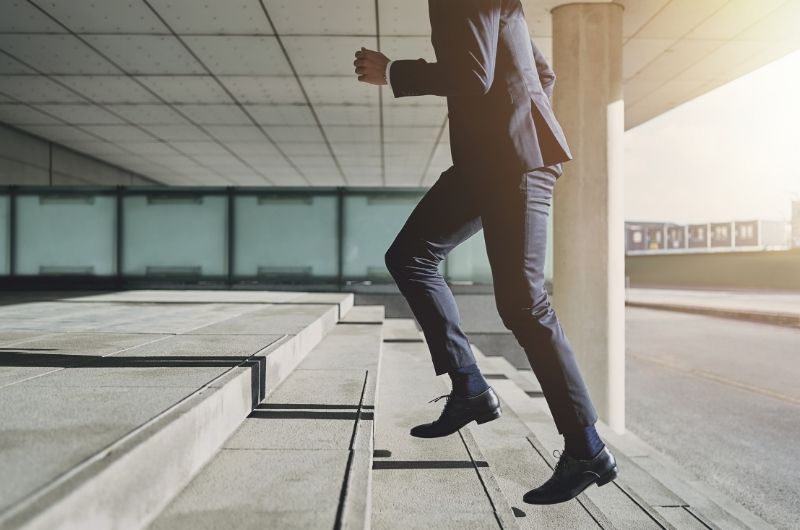 This is the easiest way to get cardio done in your work life! Now you must be thinking my office is on the 20th floor, who's going to climb so many floors at the start of the day? Don't worry, we understand, so start with 5 floors? Get started with 5 floors and then take the lift up and slowly everyday increase the number of floors! If you do this, you don't need to worry about getting a cardio workout in your workplace, you can make time for some strength training exercises!
(Upper-body focus)
2. Arm circles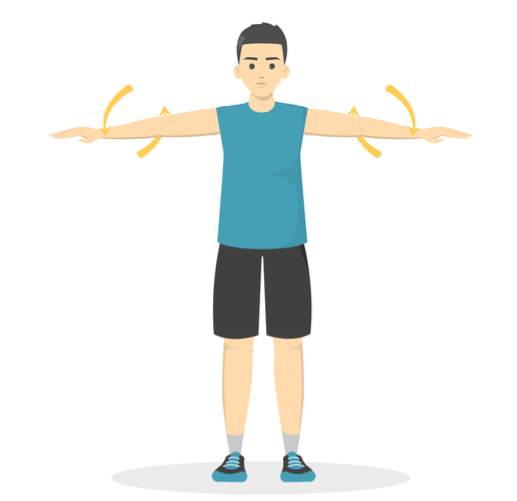 Your fingers are typing all day and must be tired, take a break from that and work those arms! You can easily do arm circles in your cabins or cubicles. If your colleague wonders why you circling your arms, grab them along to do it with you! Do 20 rounds on each side!
3. Push-up (Desk)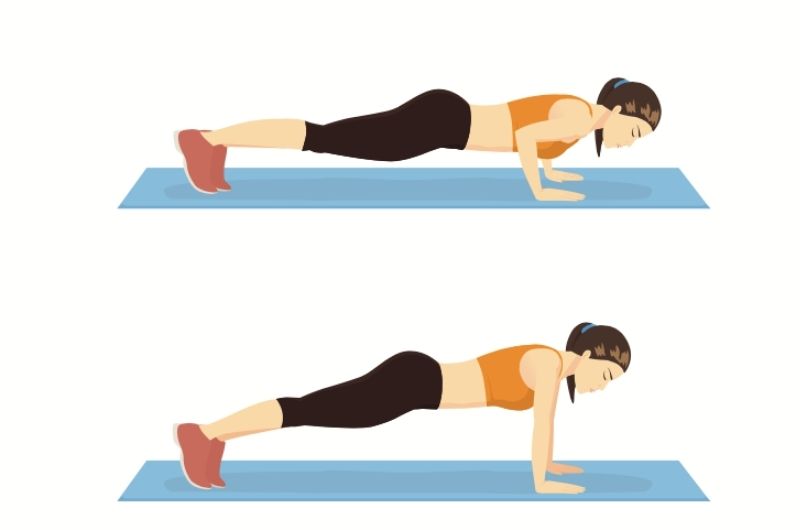 Yes, maybe you won't get a lot of space to do a floor push-up but the idea is to workout, right? Go easier with a desk push-up because that's better than no push up at all! Also, make sure your desk can take your body-weight, we don't want things to turn upside down! Try 3 sets of 15 reps to start off and do the above exercise with your hands on the desk!
(Lower-body focused)
4. Squats to the Chair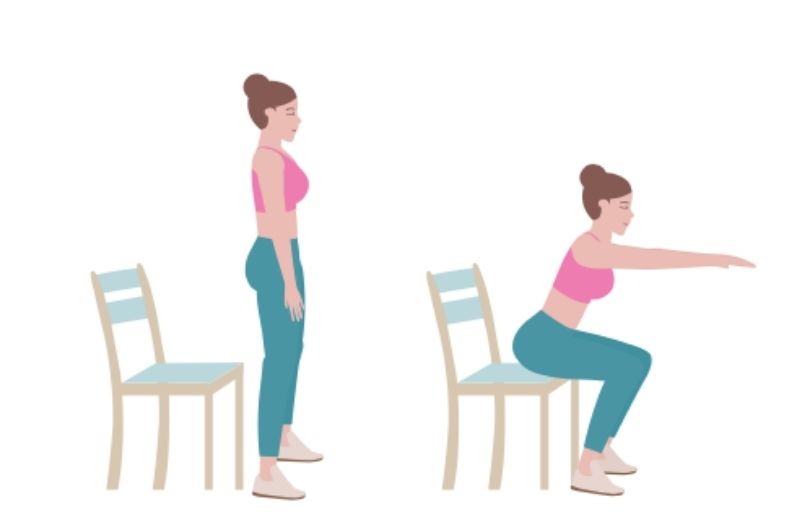 Before doing this, make sure your form is correct. Now you can start squatting to a chair and get back up, right before you sit down! If you have some brainstorming to do you can do it while doing a chair squat! Let's multitask!
5. Lunges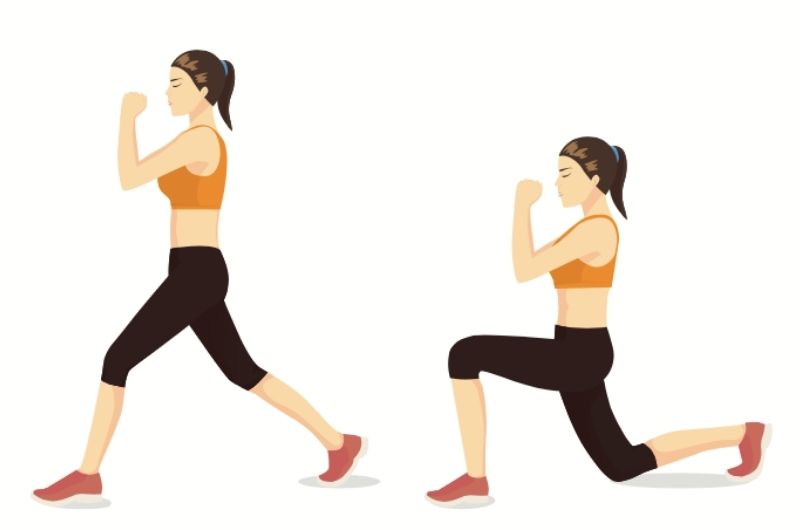 This exercise you have to do it just the way you would if you were in a gym, an office twist is not advised. So, move your chair a little bit and start with your lunges. Don't forget to alternate to get both the legs on fire! Try 20 on each side to begin!
(Abs - focused)
6. Bicycle crunches while seated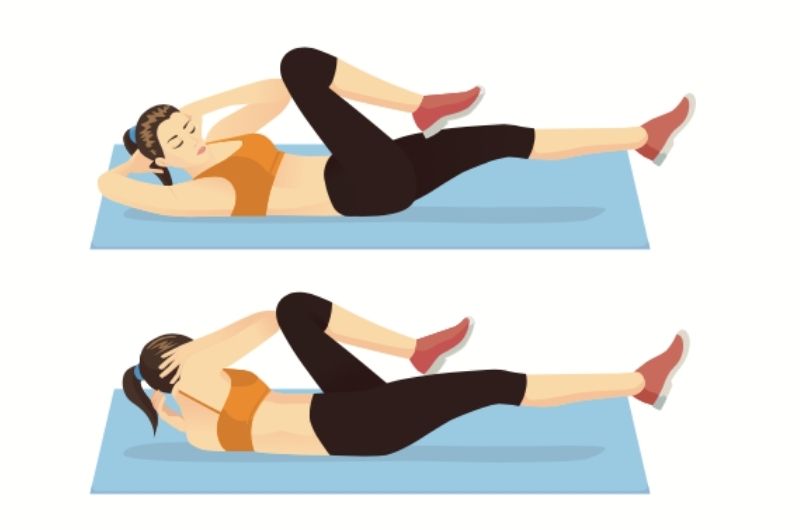 You can do a good bicycle crunch now in the office while being seated! This is one good way of exercising in your spot and getting your core worked up. Keep a safe distance from your desk so that you do not hurt yourself while doing this exercise! Do the above exercise while seated on a chair!
7. Leg lifts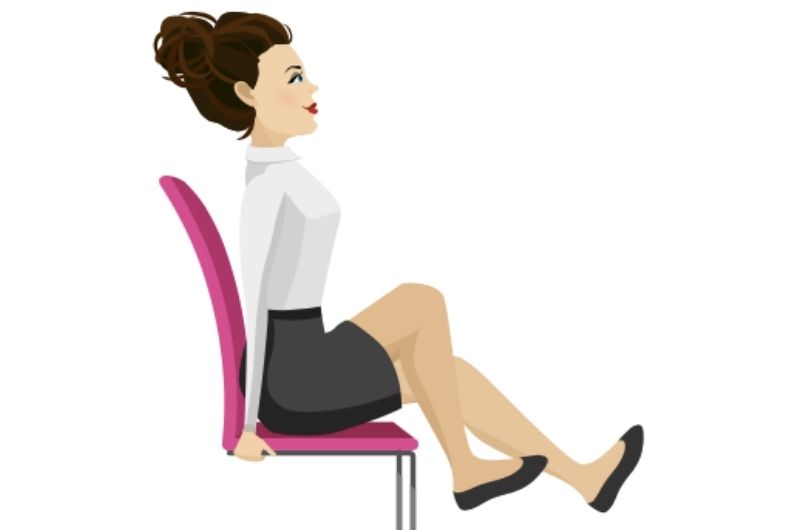 Another way to work your abs is by trying leg lifts, this can be done by sitting straight on your chair, heels on the floor, and alternatingly lift one leg up. If you want to challenge yourself, try lifting both together!
You can now go to the office without wondering how to maintain your health, do these exercises, and have the perfect work-life balance!
For more such workouts, Start working out with Fitternity and Use code : ARTSELECT to get an exclusive discount on OnePass Virtual
Check out Corfit to customize a Corporate Wellness Program that suits your employees!