Reports state that 69% of employees would work harder if they were appreciated and it's a well-known fact that employee engagement is essential for a successful organization. Let's dig in some effective and creative ways that you can engage with your employees for the betterment of the organization and check out Corfit to customize a Corporate Wellness Program that suits your employees!
Here are tricks you can use easily -
1. Share a talent board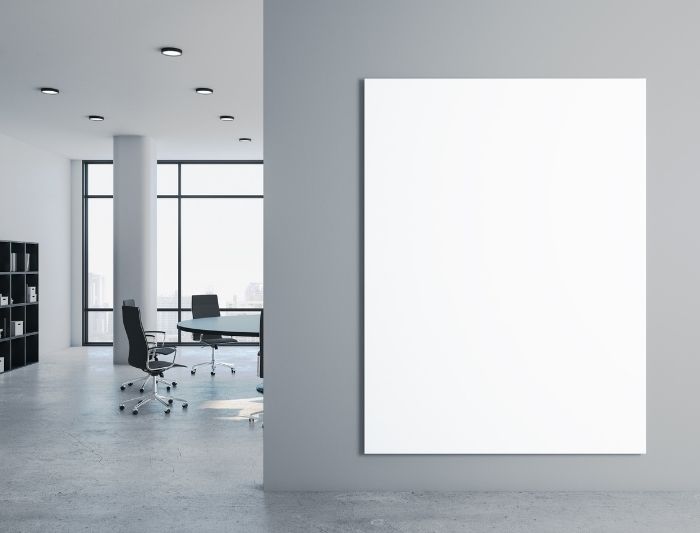 Have a wall/board that is specially designed to highlight the different talents of the employees. With this, every new hire or current employee can know and engage with other employees who have similar interests and have a really fun conversation other than work! This is one of the best ice-breakers and it helps employees to connect on different levels! If you have a large number of employees, try having it a weekly/monthly talent board where a specific talent is selected and people can share their experiences or achievements!
2. Make your workspace engaging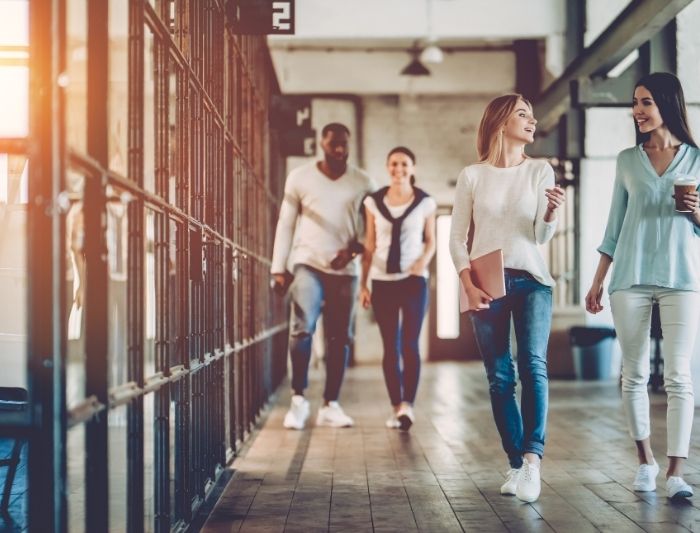 Yes, sometimes having a conversation with each and every employee can be a challenge, so take advantage of the place where your employees spend most of their time! The OFFICE! Try designing some really engaging messages that you can send across your employees with just your workspace. Count the distance of a long passage, so that they can walk and talk there while burning some amount of calories or having a reminder message put up on some part of the walls.
3. Game Room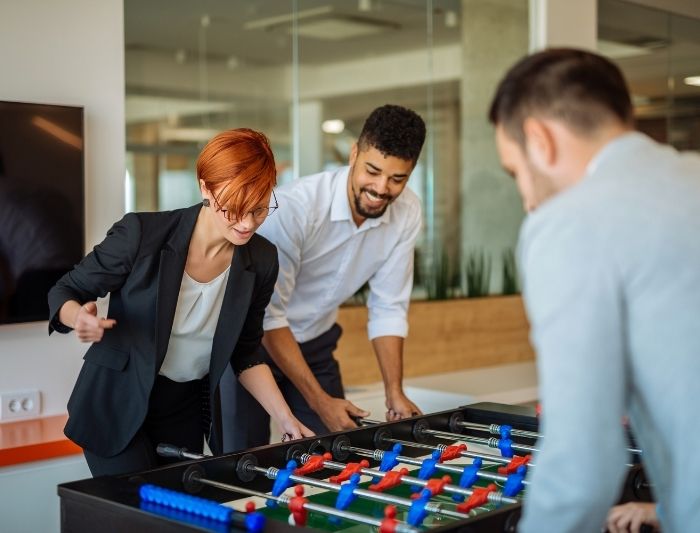 A game room is another way to encourage employee engagement activities and provide job satisfaction. It will promote positive communication and vibes between different departments of the company. It can also facilitate as a key to increase their productivity by finishing their work on time or before.
4. Corporate Wellness Programs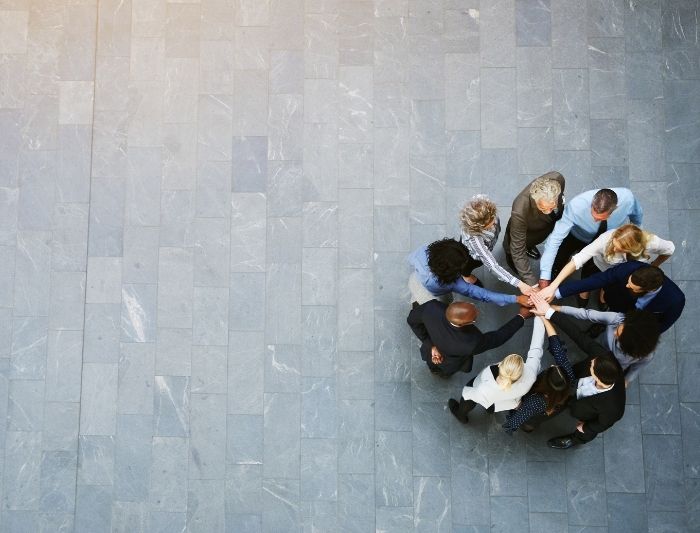 When a company undertakes a corporate wellness program it speaks a lot about the values the company believes in and this is increases employee engagement and attracts new talented employees on a large scale. Check out After Effects Of A Corporate Wellness Program
Implement these steps in your organization slowly to see a positive change in employee engagement and also the growth of your company!
Check out Corfit to customize a Corporate Wellness Program that suits your employees!