Many people tend to skip this as they may believe that they will put on the calories they have just lost, well, the truth is far from it. In fact, it is ideal to have a snack, a protein snack within 30mins post your workout especially if you are looking to lose weight or built on muscle. Both ways, do not skip this.
So here are 6 quick and easy snacks that will help fuel your body post-workout to get you to your ideal body goal and start your fitness journey with Online Personal Training!
Protein Chocolate shake: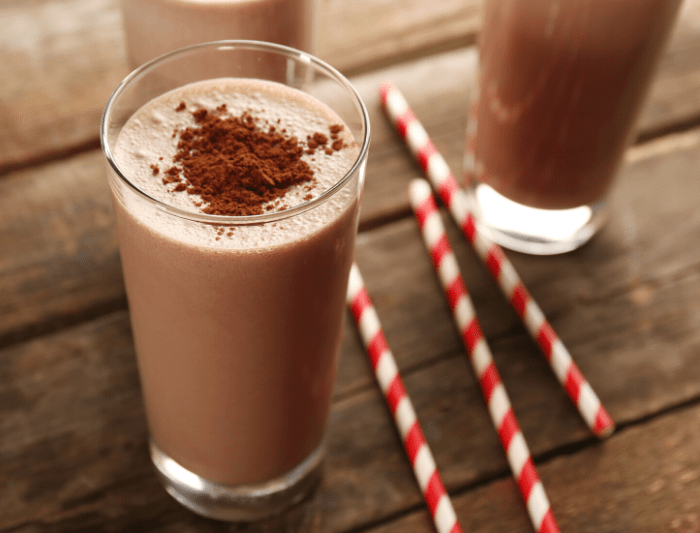 Who said your pre-workout snack cannot be your post-workout snack too? Raise your hands if peanut butter is our all-time favourite snack too. With some frozen banana slices, almond milk, peanut butter, a scoop of chocolate-flavoured protein and a dash of cinnamon, your pre and post-workout smoothie is ready! Have half of this drink on your way to the gym for an energy boost and half post to help your body rejuvenate. Since it is protein-packed, it will provide your body with long-lasting energy that it needs.
Peanut Butter Smoothie: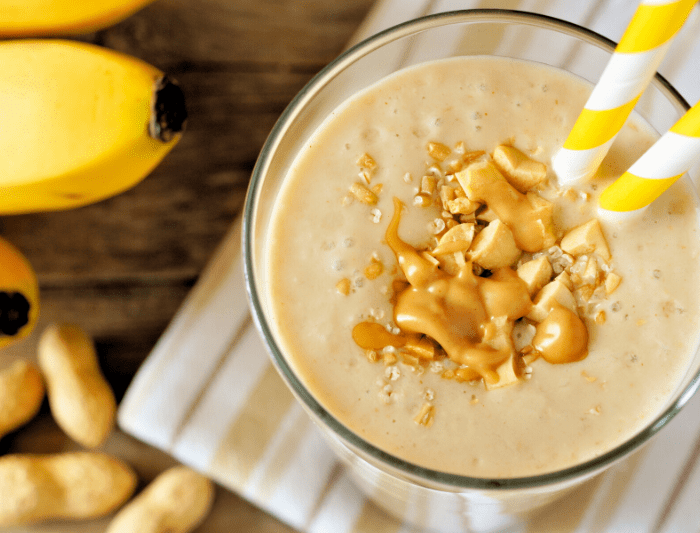 My personal favourite post an intense workout session, and no this is not a cheat meal-drink! It comes with the right amount of protein and carbohydrates to replenish and restore the body with energy and help with muscle tissue repair. Add frozen bananas, 2 scoops of peanut butter and add milk of your choice. Blend it & enjoy cold!
Greek Yogurt and Berries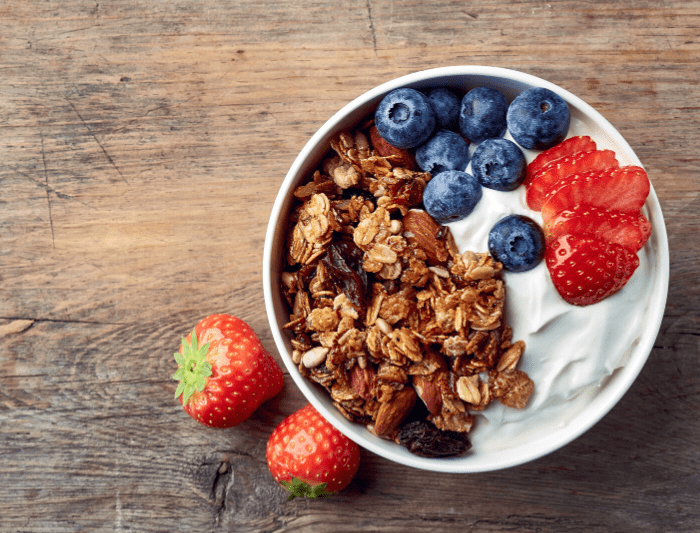 Easy to carry in your gym bag, this little snack is not so little when it comes to the protein content it comes with. Just combine a handful of mixed berries (strawberries, raspberries or blackberries) with a cup of nonfat Greek yoghurt which is packed with nearly 20 grams of protein.
Hummus and Pita Bread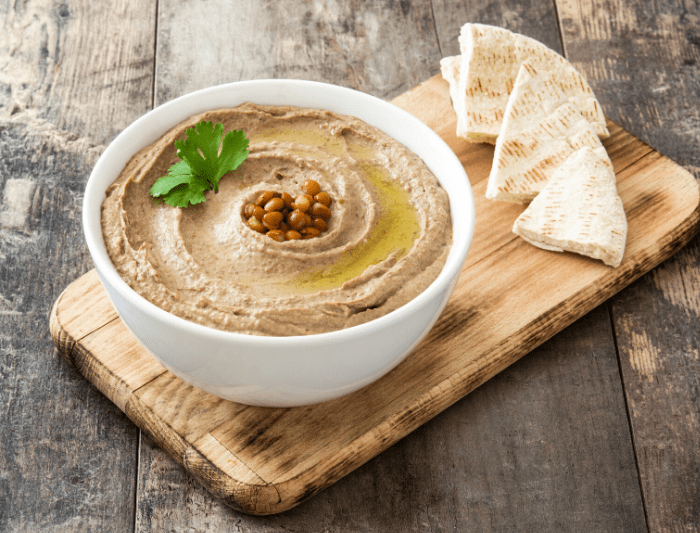 Another effective post-workout snack? Hummus with whole wheat pita bread or carrots. You can make a batch of hummus over the weekend that will last you for a good 3-4 days with no added sugar, of course. Chickpeas are well known as a great source of protein which as mentioned, helps with muscle recovery and building.
Banana Peanut Butter bites:
Combination of Banana, peanut butter, and some yoghurt is all you need to refuel. Bananas are low in calorie and offer a good deal of potassium and carbs. This easy to mak
e snack is super healthy and a great combination of carbs, protein, and fat (the good kind).
Hard-Boiled eggs and nuts:
This too easy to be true snack is perfect for those who are always in a rush and are not a big fan of cooking. Just combine hard-boiled eggs for the protein with a handful of nuts for healthy fat and your body is well on its way to fuel up.
Are you looking to try some amazing workouts today to burn some quick calories? Book a session today with our amazing personal trainers and take your fitness goals to the next level. See you on the fitter side!
Check out the fitness options near you:
Mumbai | Delhi | Bangalore | Pune | Gurgaon | Hyderabad | Kolkata | Noida | Ahmedabad | Jaipur | Chandigarh | Faridabad | Goa