From trainers to fitness entrepreneurs, to authors these stylish and "fit" women are changing the fitness world and inspiring many as they go along. Every woman listed here has proven herself as an industry leader in one or more of the areas of health, nutrition, training, or bodybuilding. If you are looking for fitness motivation, you are in the right place. Start your workouts with Fitternity, today!
Kalyani Kapadia
Known as the Iron Lady of the Fitness Industry believes in leading by example. The strength behind Kaizzad Kapadia, her husband, CEO K11 fitness former kabaddi player & personal trainer. She calls him her greatest motivator.
"My husband is the one who is probably responsible for Women & Strength Training is so popular today. Being married to a guy who loves women to be physically strong, it is easy for me to stay motivated." - Kalyani Kapadia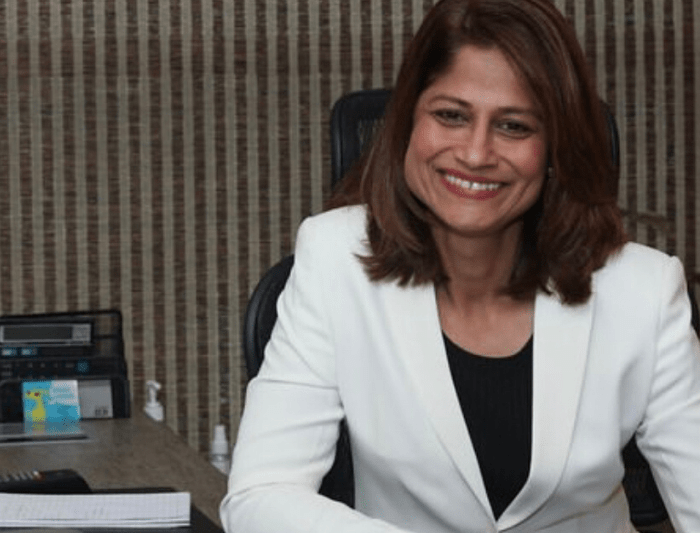 Pooja Makhija
Well known for her TV show, The Pooja Makhija Show on the Food Food TV channel, she is also the author of Eat. Delete. She believes that when it comes to food — eat what you want, just control the quantity. "If you starve yourself, you cannot be thin. If you don't eat the right food at the right time, you will end up eating the wrong food at the wrong time. That's called instinct for survival."
Pooja has a client celebrity list that boasts of Deepika Padukone, Sonam Kapoor, Ranbir Kapoor and Karan Johar & many more, and now we know why.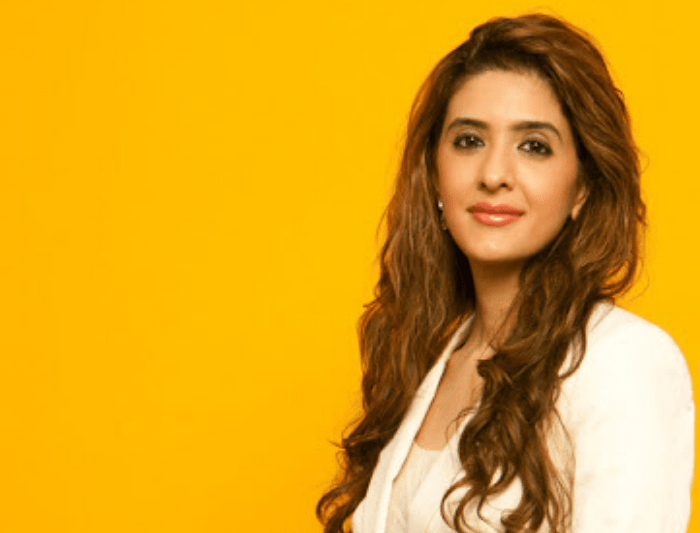 Rujuta Diwekar
Celebrity nutritionist and author Rujuta Diwekar has many stars attached to her names such as Kareena Kapoor Khan, Alia Bhatt and Varun Dhawan & more. From being one of the first Indian bloggers on the scene to a successful author of seven books she has come a long way. She wrote about her take on health, dieting, and food in her books namely Pregnancy Notes: Before, During & After, Indian Super Foods, The PCOD - Thyroid Book, Don't Lose Out, Work Out, Indian Food Wisdom, Women & the Weight Loss Tamasha & Don't Lose Your Mind, Lose Your Weight. Her philosophy is simple "You need to eat it fresh, locally sourced and in the versatility, it is meant to be eaten in. And exercising and sleeping right, meanwhile, are non-negotiable, of course."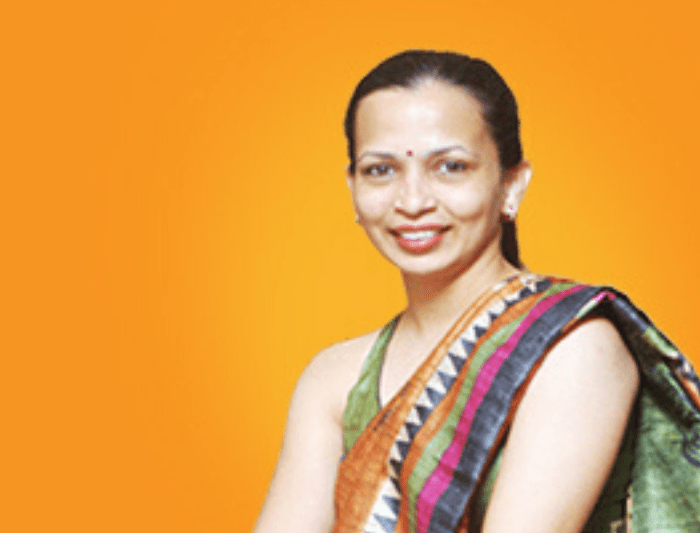 Country's first Zumba Education Specialist (ZES) after being Awarded by Zumba Miami as a brand ambassador for Zumba in 2016, and one among the 140 select master trainers in the world Sucheta has been and continues to be an inspiration to many.
At the age of 25, she quit her job as a data analyst to pursue her passion for Zumba. Though her journey has not been an easy one, she never let it pull her down.
"Show courage for the self! Lose a few battles to win the war. Have the courage to fall, and develop the determination to pick yourself up to win that battle of life." - Sucheta Pal
Check out Sucheta Pal for an amazing online session!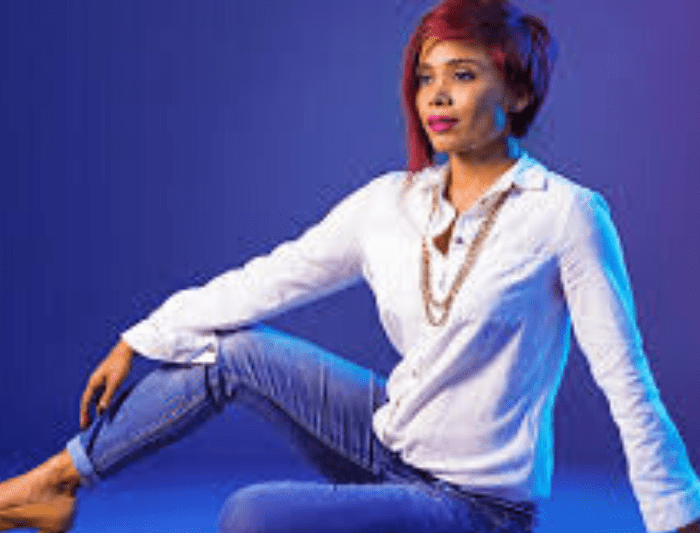 Cindy Jourdain
A former ballerina, Cindy's boot camp workouts are designed in a way to bring together the best movements from her previous career as a ballet dancer, CrossFit, Thai Boxing and yoga and are only for the stronghearted. Cindy has tailored a boot camp method to keep Bollywood, the fashion industry & fitness lovers in shape. Her celebrity clientele list includes; Shraddha Kapoor, Suraj Pancholi, Aditya Roy Kapoor and more.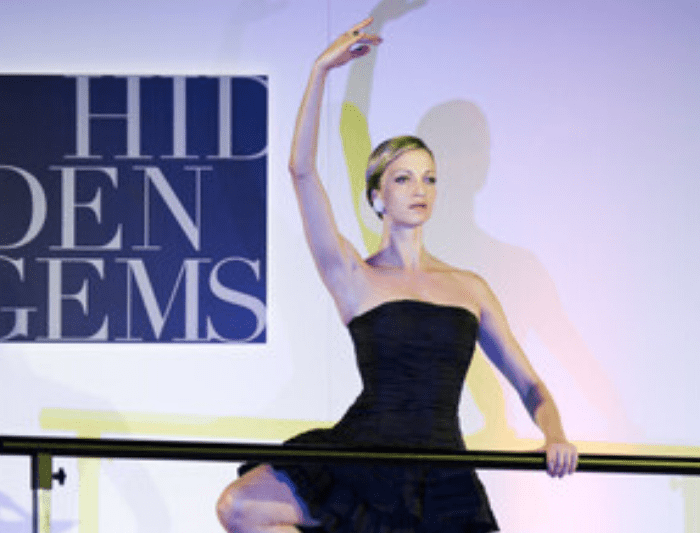 Urmi Kothari
Urmi believes in sustainable results with a focus on the quality of movement and workouts that will make you fit from within instead of just weight loss & this got ingrained in her from her dynamic background of sports, martial arts and professional dance, Pilates, Kettlebell, weights, Yoga, Calisthenics, and Trampoline.Being Mumbai's first certified Nike Elevated Trainer, India's best kettlebell lifter ( EKFA Championship 2015) and an IFAA Master Trainer (Germany), she started her studio Kinetic Living which runs on her philosophy "The entire world is about vibrations­­ – Kinetic Living helps you find your own rhythm."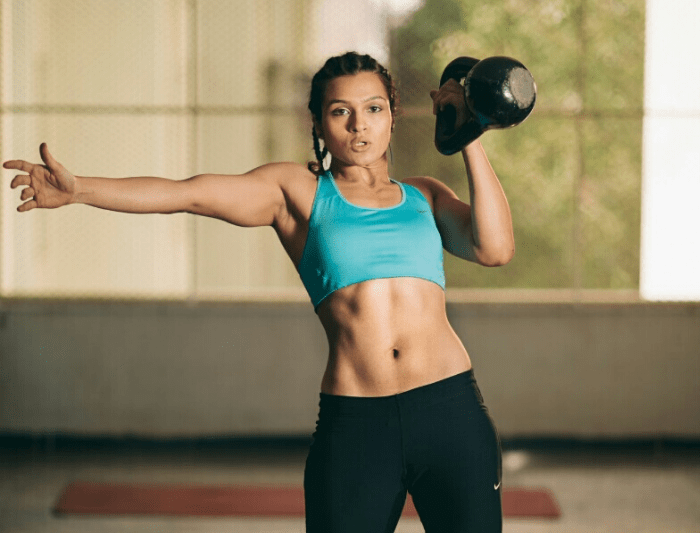 Shwetambari
From banking, to be among the country's 5 fittest women Shwetambari Shetty has come a long way. She is one of India's most loved fitness expert. In March 2014, Shwetambari along with her co-founder started The Tribe Fitness Club. Along with being a trainer and an entrepreneur, she is also one of the only two Zumba Master trainers in India today.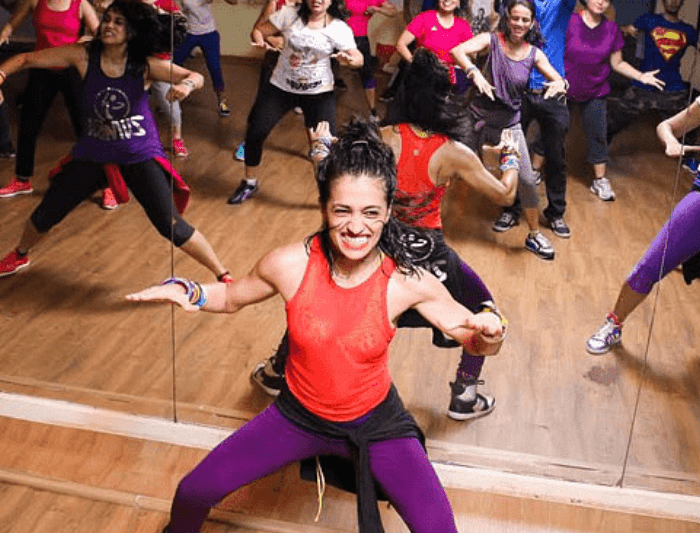 Radhika Karle
With over 15 years of experience in Pilates, yoga, personal training, and nutrition under her belt, Radhika Karle (proprietor of a Mumbai-based fitness studio, Balanced Body) is one of the most sought-after fitness and wellness trainers in the country. Her roster of clients includes the whos who of the Bollywood industry such as Sonam Kapoor, Nargis Fakhri, Kirthiga Reddy, Tanya Ghavri and Rhea Kapoor to name a few.
Head onto Radhika Karle for an intense online session!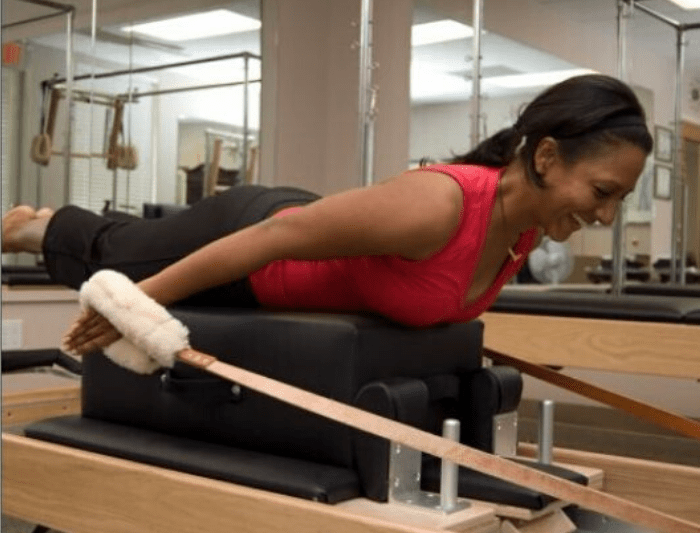 Shalini Bhargava
She the ambassador of Masala Bhangra in India & proud founder and creator of JG'S Fitness Centre in Mumbai, where her wonderful team focuses on Aerobics, The Masala Bhangra Workout, Zumba, Power Yoga, Spinning, Stott Pilates, Bootcamps, Circuit and Interval training, Personal training, Sports performance training, Nutrition, Physical therapy, and Chiropractic to help transform the bodies, minds, and spirits of a broad clientele.She built her childhood dream into reality.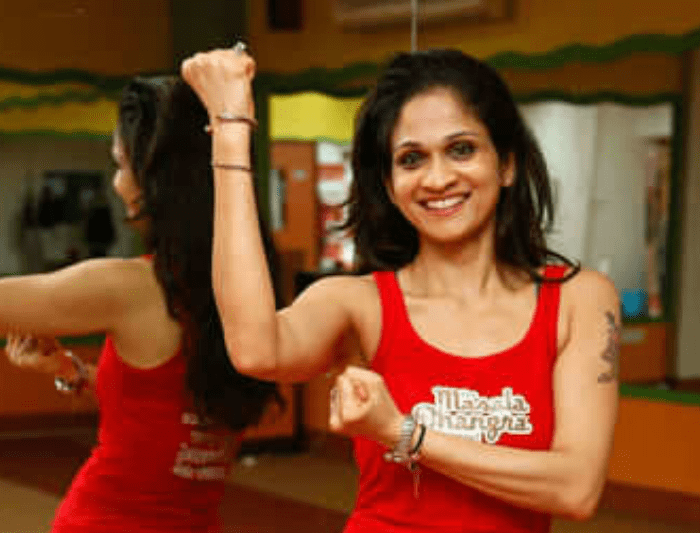 Shweta Rathore
Shweta Rathore achieved a Hattrick at Miss India sports physique champion 2015, 2016,2017 & was Awarded by Dubai Government as International Fitness Diva title 2017. An engineer by profession, the Jaipur-based athlete went from bunking tuition for practice to become 2014 Miss Fitness World. She claims she was ridiculed a lot while practising, but over time realized that she must stay focused. To help other women take up bodybuilding, Shweta has conceptualized her own brand called Fitness Forever. The basic goal of this particular company is to create a seamless transition phase for potential talent.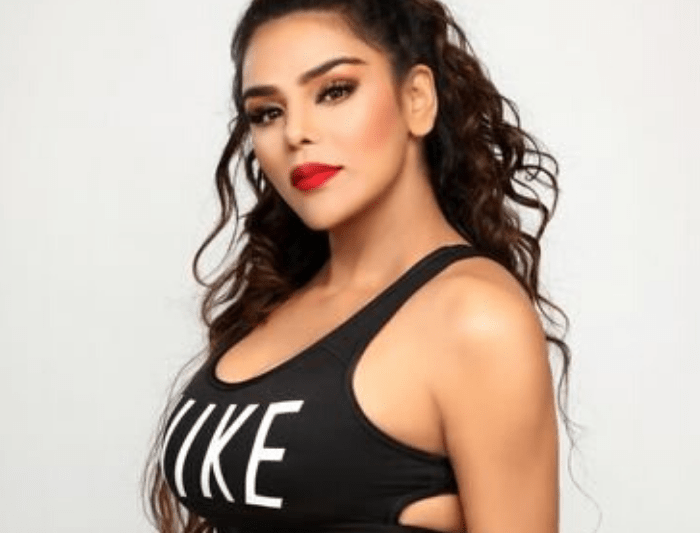 Sonali Swami
The wonder woman who is a wife, a mother of two beautiful children, an instructor, an athlete and a winner has truly shown the world what women can do and achieve. Sonali Swami's achievement list is exhaustive, from being Asians Championship BRONZE Medalist, winner of India's first-ever FitFactor by BodyPower to an Athlete, a certified Zumba and Bokwa Instructor, A certified TRX suspension, Les Mills Body pump trainer & A trained 'Kathak' Dancer, she has done it all.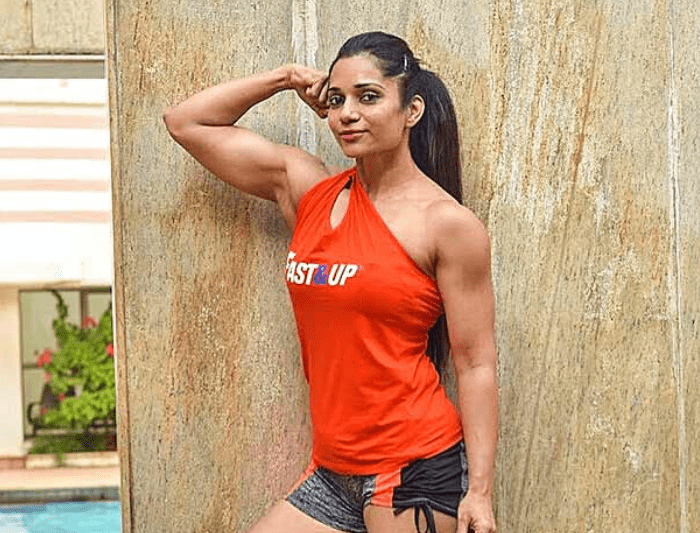 Shweta Mehta
When she started her journey as a bikini athlete she & her family had to face the stereotypes but unlike others, she stuck to her dream. She knew being fitness athlete was her call which she persistently pursued. This dynamic woman wears many feathers on her cap - MTV Roadies Rising Winner 2017, Jerai Women's Physique WINNER 2016, India rep at Asian Bodybuilding Championship 2016 to name a few. Her dream is to also start her line of fitness clothing.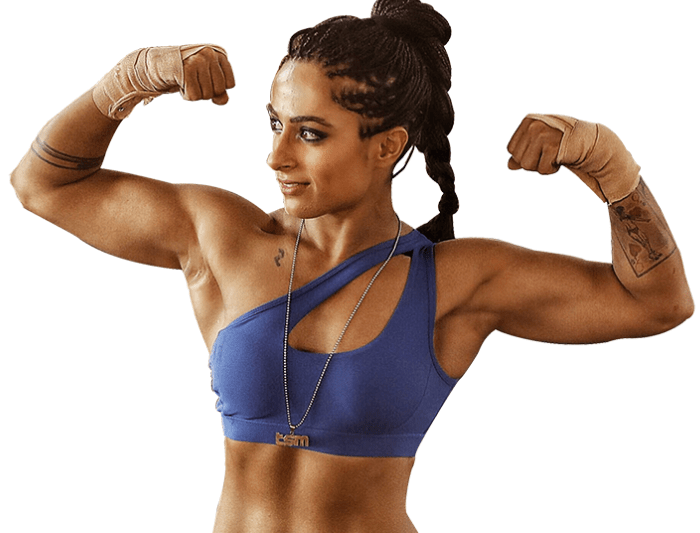 Ankita Singh
Let us tell you that Ankita is not just a fitness model and bodybuilder, she is a Software Developer too. Her recent achievements include Bronze Medal at Miss India Bikini Physique, Top 5 in Jerai Classics 2015, represented India at the International stage of 6th WBPF Championship, Represented India in the 'Bikini' category at 7th Asian Championship (ABBA)
She has no hesitation about sharing her story she says "Today I thank the person who broke my heart because it changed my life and set me free." Ankita didn't allow her heartbreak and dejection to overwhelm her. Instead, she started lifting weights to channelize her energy. She believes that all women should break the stereotype and manage the time to hit the gym.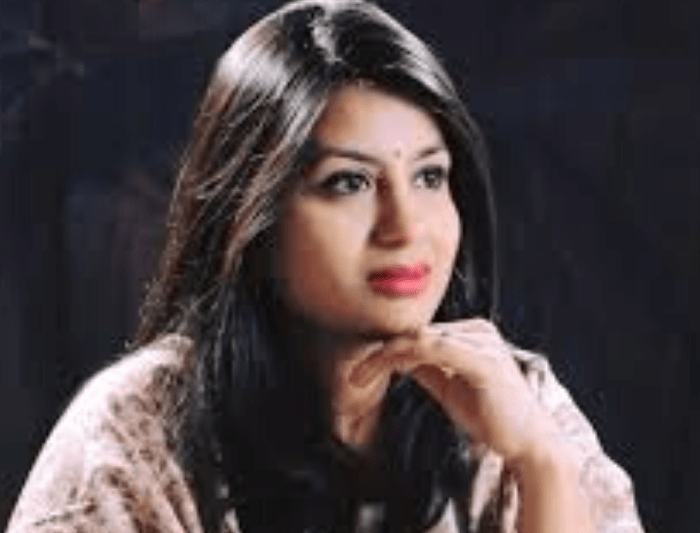 Sapna Vyas
Sapna Vyas the proud daughter of Narayan Vyas Lost 33 kgs in 1 year and that's where it. She is now a well-known fitness instructor who coaches people online & offline for leading a fit & healthy lifestyle. Her journey inspires many which have undoubtedly made her a successful YouTuber and fitness model.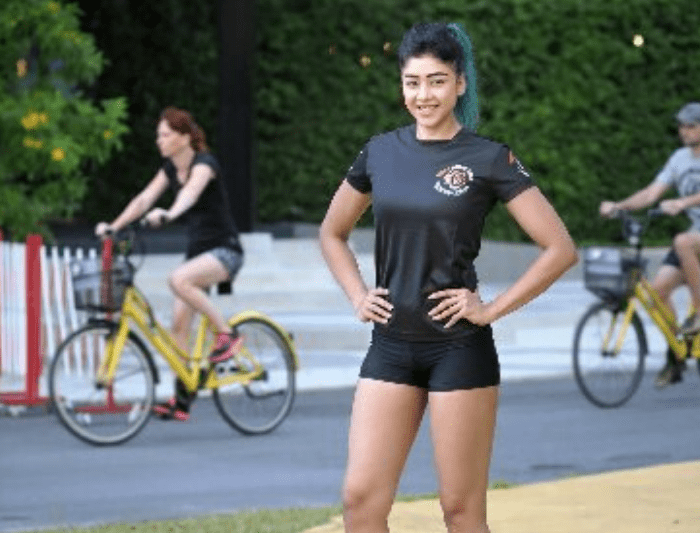 Ayesha Billimoria
Three portfolios - Athlete and Adidas ambassador are what describes Ayesha Billimoria in a nutshell. She has motivated more than 20,000 followers on Instagram to get up and work out on her handle Fitgirl.India. Ayesha Billimoria a.k.a the track queen is also a sports trainer (who whips most of Mumbai into shape, a model & the ambassador for Adidas 100 days of running, and even a model. She is on a quest to change how people think about exercise.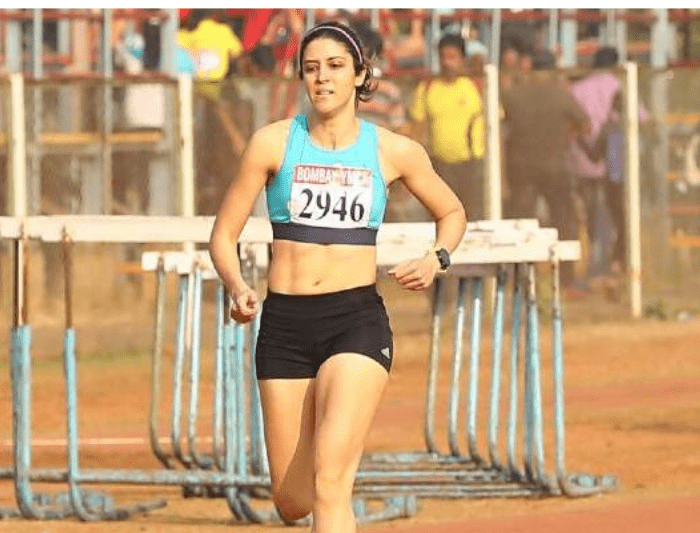 Sheena
Teaching by example, Sheena transformed herself from being categorized as scientifically obese to being a fitness coach. Along with her husband Alpha, she founded BuiltByGoals, a personal online coaching platform. On a daily basis, she inspires over 20,000 people through her Instagram on the importance of a healthy lifestyle.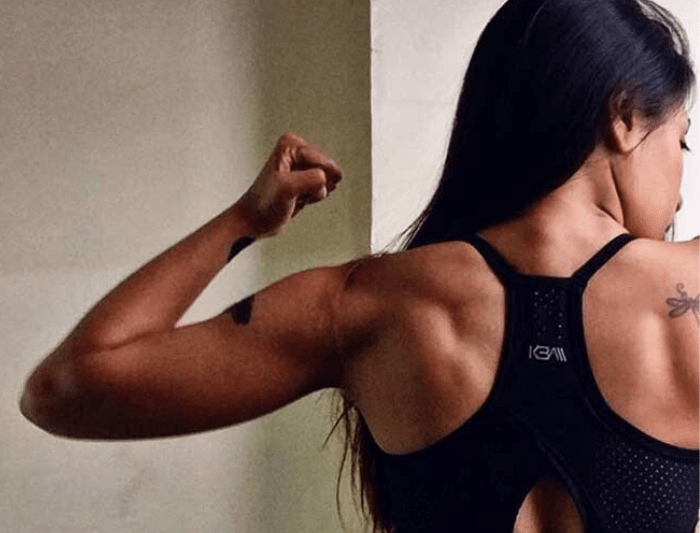 Nupur Banerjee
Nupur is Delhi's bubbliest licensed Aqua Zumba®, STRONG™, Zumba® Sentao instructor & Masala Bhangra Workout Ambassador who carries experience of teaching high energy and engaging dance fitness sessions for the last four years. Nupur Banerjee is a role model for many women is also the co-director and head instructor at Zink Fitness Studio in Gurgaon.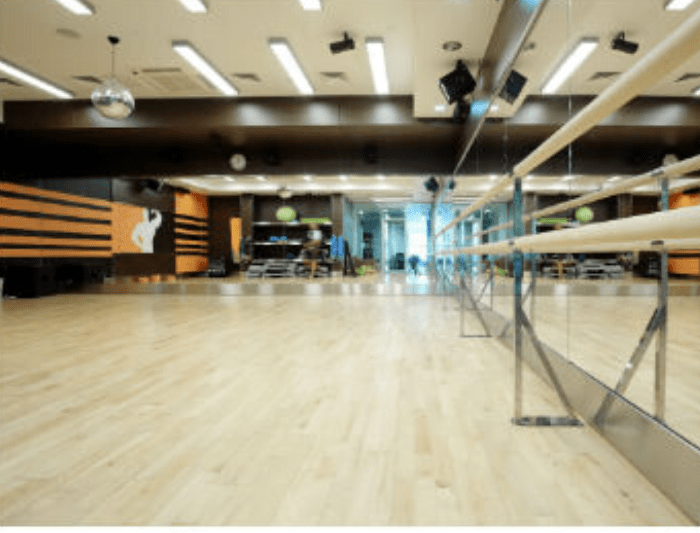 Dhanashree Mehta
From choreographing in-house event at Taj group of hotels to more than 100 live shows with the best of the dancing crews, Dhanashree is known for her Bollywood touch
Dhanashree acquired the experience while working with the best of crews from shows like Dance India Dance, Supermoms, and India's got talent and has been growing as a performer each day. Apart from teaching at Integral space, she also aims to connect with the underprivileged kids through dance which would help flourish their talent!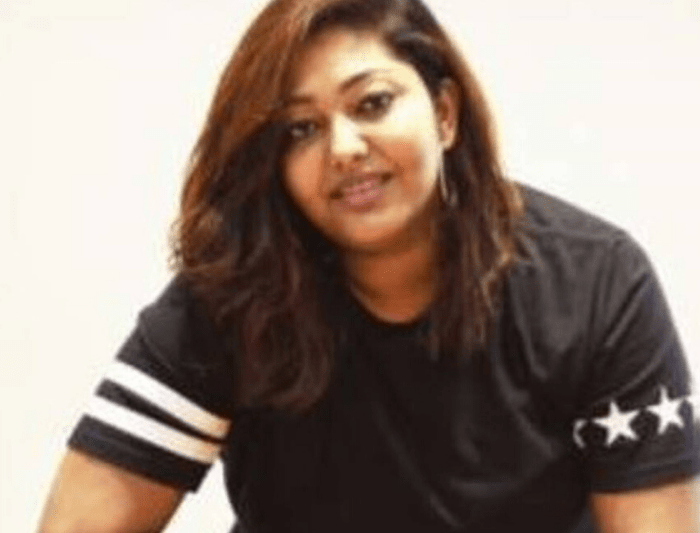 Shweta Kulkarni
Shweta Kulkarni, an architect by qualification and profession discovered Zumba in her quest to find alternatives to escape monotonous gymming. As a new mother Shweta soon realized the extra kilos that came with motherhood & was determined to continue her fitness schedule on the treadmill. She soon found Zumba which not only made her happy but also brought back her confidence that she lost due to weight gain. She is now a successful (ZES) Zumba education specialist & there is no going back from there.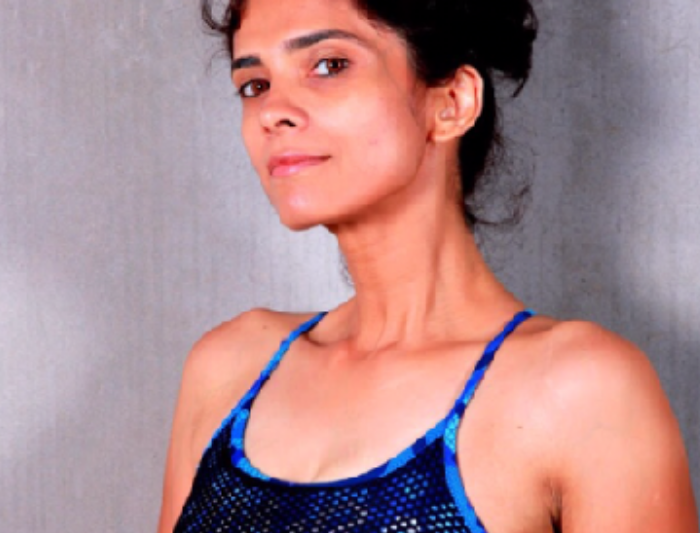 Shruti Rai
A French graduate by education and an HR person by profession Shruti was never into Fitness due to her hectic work schedule , until she got diagnosed with Thyroid 4 years back and that was the beginning of her fitness entrepreneurship careers. She started with Zumba and then there was no stopping her. Her love for staying got her to become a licensed Zumba & Piloxing instructor. She even started her own Fitness studio named "Change" which is popular for their Bollywood fitness programs.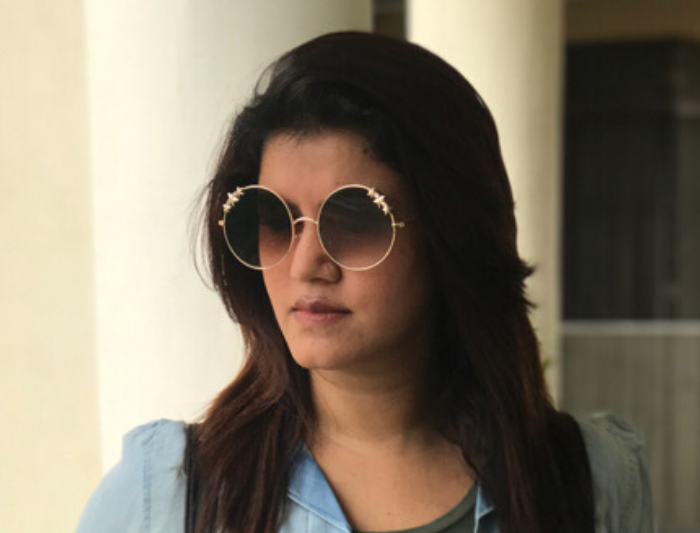 Protima Tiwary
From 'I need to be skinny' to 'I need to be strong' Protima Tiwary has worked towards her fitness goals and achieved them. She started her fitness journey back in 2012 with running which lead to a drastic weight loss, but she realized this wasn't about being skinny, it was about feeling strong. She slowly started including weight training in her regime which lead to another transformation. The rest, as they say, is history.
"I realized I needed to share my journey with everyone. I kept it real, I still do. I've learnt from my mistakes too, and I have spoken about all of it. I want everyone to know it was no superhuman feat to achieve this, it just needs discipline. I want people to know that it really is as simple as saying "I can do it" and sticking with it. " - Protima Tiwary
Feeling motivated? It is time to act on it!
Check out the fitness options near you:
Mumbai | Delhi | Bangalore | Pune | Gurgaon | Hyderabad | Kolkata | Noida | Ahmedabad | Jaipur | Chandigarh | Faridabad | Goa